Mia's Miracles
Royal Albartross and Mia's Miracles Foundation have partnered to provide you with a golf pairing that not only looks beautiful but makes a difference with every step you take.
Royal Albartross will donate 10% of the profits from each sale of the Fieldfox Mia's Miracles shoe and Duchess V2 Mia's Miracles glove to this deserving cause.
Both limited editions with a vibrant rainbow design dedicated to the foundation.
Mothers Supporting Mothers
Our founder and Creative Director, Alex Bartholomew, and the mother of two young sons had started to design the rainbow themed shoe, then the next day read about the story of Mia. Moved by the story, Alex reached out to Maria Ochoa and since initial contact both mothers have worked closely on this collaboration.
"We are delighted to have made this project a reality, assist Maria and Camilo in their endeavour, and be part of Mia's legacy," said Alex Bartholomew.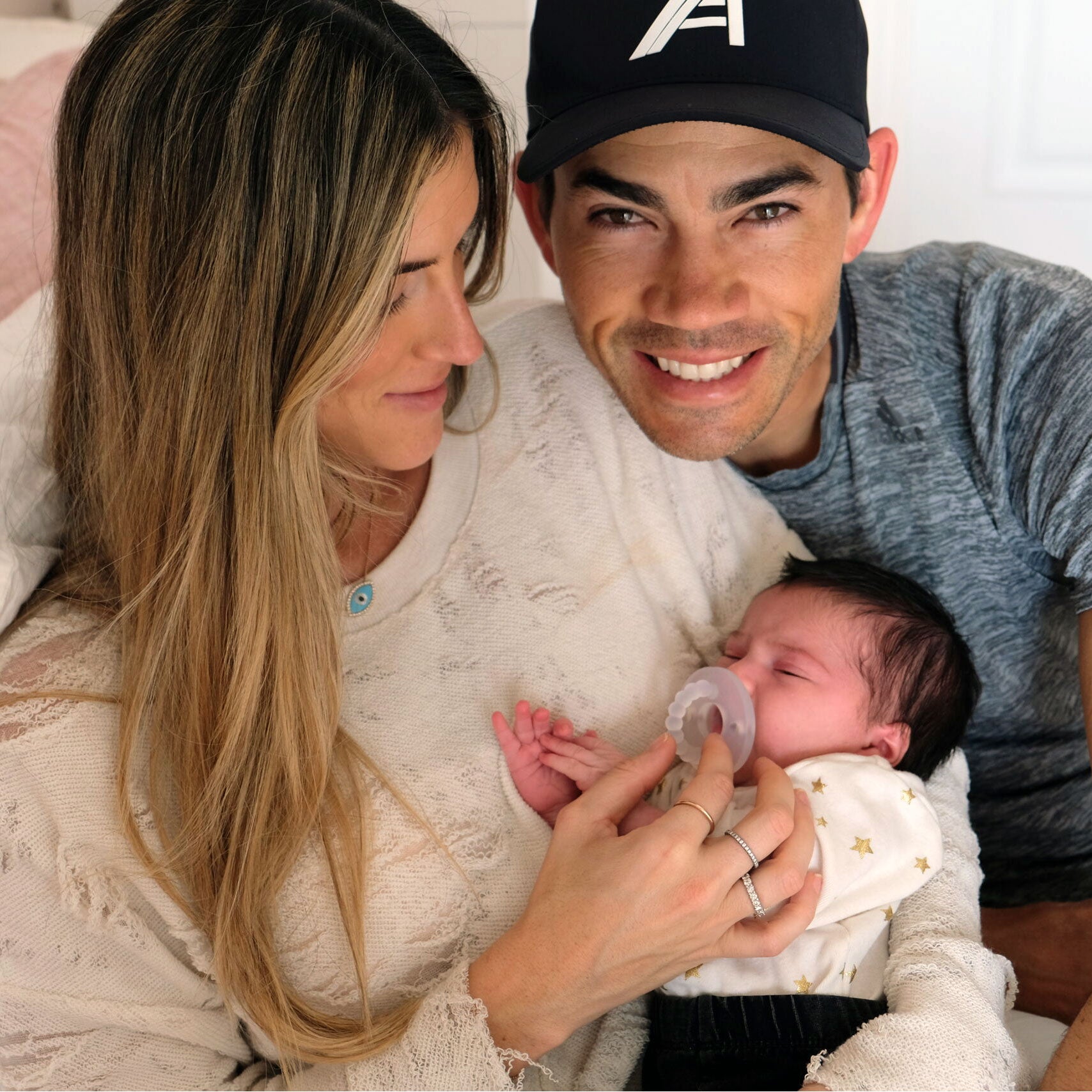 About the foundation
The Mia's Miracles Foundation was created to celebrate the birth of a beautiful girl who tragically battled with cancer.
The beloved daughter of Maria Ochoa and PGA TOUR Professional, Camilo Villegas, Mia tragically passed away from brain and spinal cancer when she was just 22 months old. Determined to help families facing similar challenges, the couple launched Mia's Miracles with the mission of providing small blessings with large impacts, bringing smiles and positivity to children and families facing challenging circumstances with a vision that all families receive access to reliable resources and a supportive network.
"Camilo and I always knew we wanted to give back in a big way to communities near and far but when Mia passed our mission became very clear. We turned to devoting our efforts to families with young children that are going through what we went through and to recognize the frontline heroes who help them."
Maria Ochoa
Mother and Founder, Mia's Miracles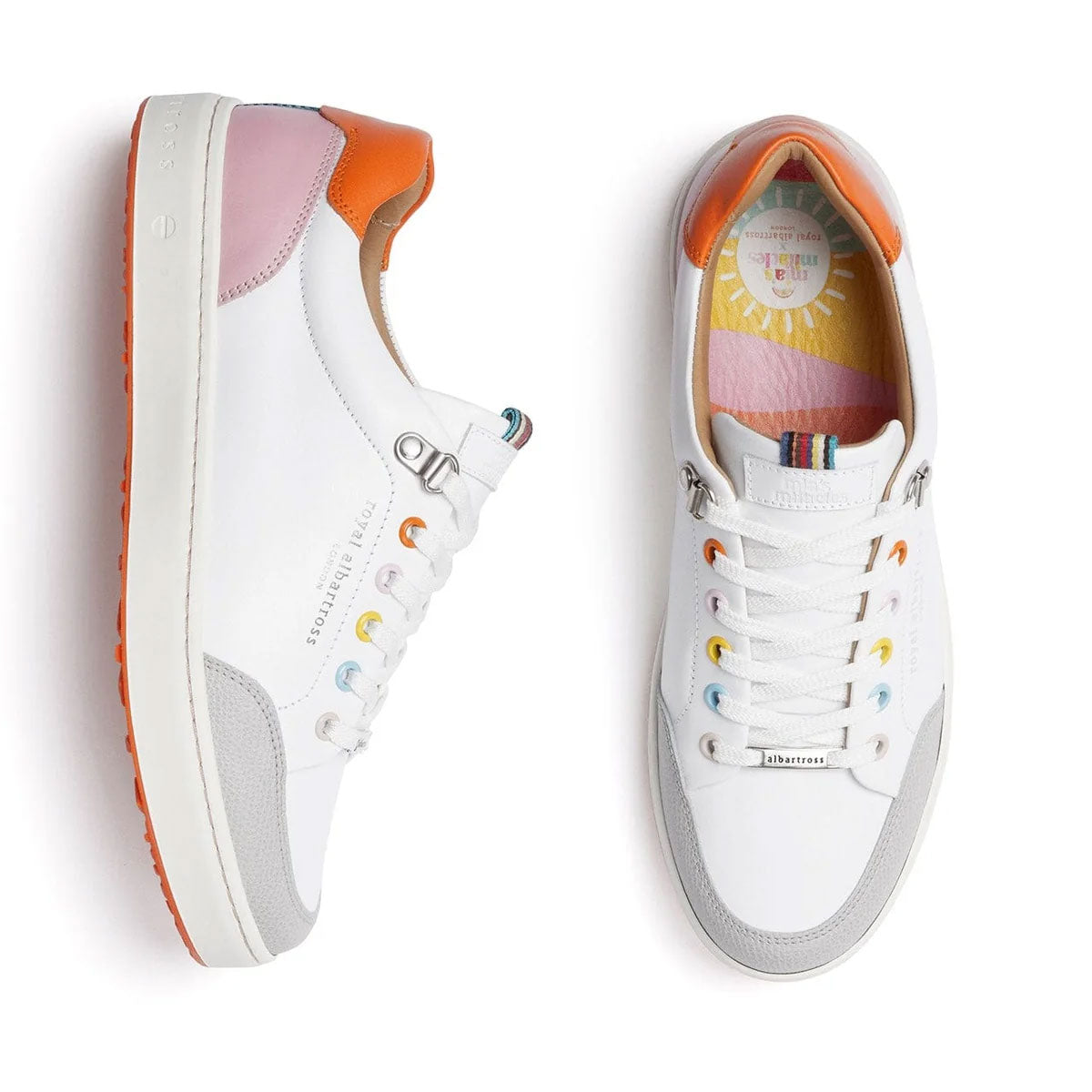 Mia's Miracles
FIELDFOX
The Fieldfox proves that fun and function can get along just fine.
The Fieldfox Mia's Miracles features luxurious Italian leather uppers accented with Mia's Miracles pastel rainbow colours, a multi-coloured, leather-covered footbed, and colourful eyelets in orange, pink, pale blue, yellow and green.
A Mia's Miracles-branded padded tongue provides added instep comfort, as do ultra-soft leather linings. Just remember our LOX-01 outsole offers superb on-course traction and control to keep all that fun in bounds
Buy the Shoe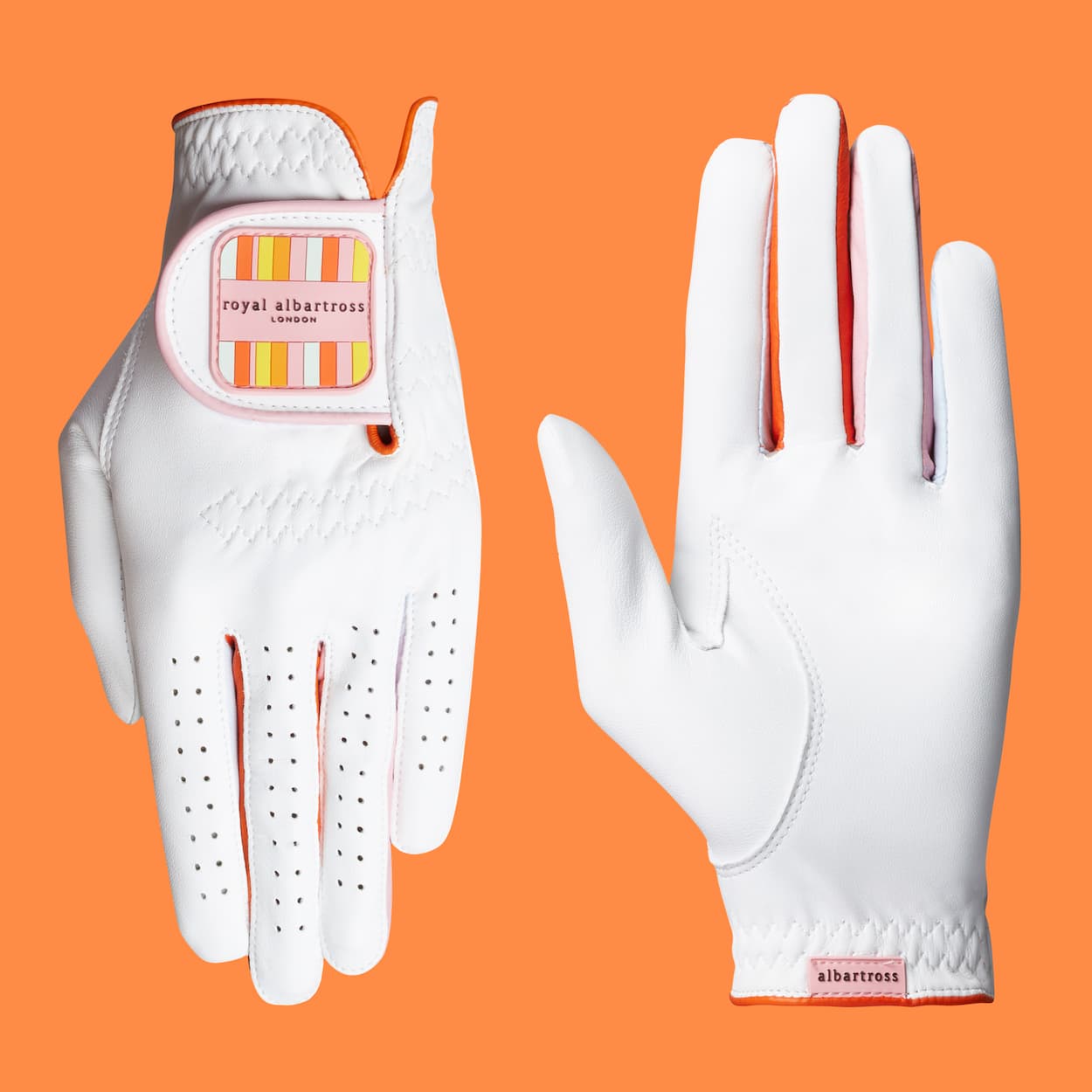 Mia's Miracles
DUCHESS V2
Our all-new Duchess v2 Mia's Miracles glove is the perfect partner for our best-selling Fieldfox Mia's Miracles shoe giving you all the touch and control you've come to expect.
10% of the profits will go to the Mia's Miracles Foundation, created to celebrate the birth of a beautiful girl whose battle with cancer became a story of inspiration and love.
Buy the Glove